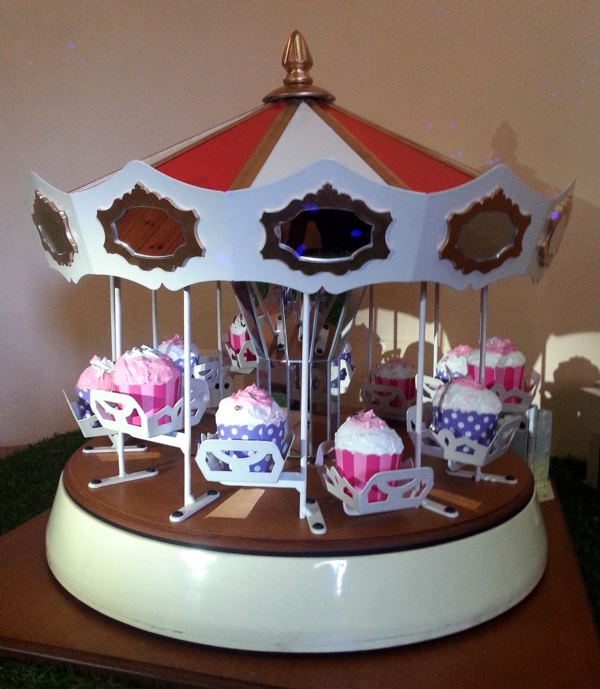 The cake is an important part of the decor and we believe the cake can enhance the design of any birthday, christening, wedding or other special event.
We have a variety of beautiful and unique cake display stands which are readily available or made to order. Some of our most popular designs include our:-
Motorised Ferris Wheel Cupcake Stand
Motorised Carousel Cupcake Stand
We can customise any of our existing designs to create a cake stand or display to better suit your needs, or we can completely custom design and create a cake stand or display just for you. Whether you're after something simple and practical, classy and elegant, or unique and funky, we can create the perfect cake stand or display for you.
Ideal party or wedding centerpiece.
Please fill in the below form for a free quote.